By setting strict requirements on raw materials and by owning the entire manufacturing process, we control the entire production chain from the material used to the finished product.
Our ambition is to develop better sustainable solutions in the long-term that have a positive impact on our own as well as our customers' consumption of energy. Our own research and development department continuously generates new products, collaborating with the best research institutes, universities and other third parties.
Our products require approval and certificate from all major classification societies. Validity of certificates is continuously updated.
SBA Interior is taking care of the recovery of the packaging it has placed on the market in accordance with the EU directive, the Waste Act and Council of State decisions and decrees.
We use a heat recovery system and oil-based heating is replaced with air source heat pumps.
SBA Interior aims to ensure a high level of protection of human health and environment. SBA Interior is supplying only non-Chemical and Asbestos free products. As a result of high-quality raw materials, our products are hygienically clean and easy to keep clean.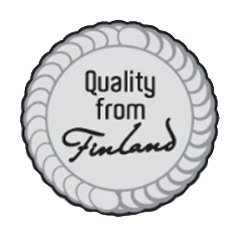 Please find our certificates below: